50 Influential Guitarists Who Shaped The '90s
---
---
[In celebration of the 10th issue of She Shreds, we will be posting some of our favorite selections from across our print catalog throughout April. The feature was originally published in the sixth issue of She Shreds Magazine (currently SOLD OUT!), October 2014 and has been edited for timely accuracy.
With reunions of bands such as Babes In Toyland, and The Breeders, re-issues from classic '90s albums like Slant 6's Soda Pop*Rip Off, plus the entire Sleater Kinney discography in a box set, and the explosion of bands taking on power-chords, and angular riffs with an overlaying sound of feedback, it's undeniable: the '90s are back or, perhaps, they just never went away.
In the 1990s, the rise of new genres like indie, alternative, and grunge paired with the efforts of movements like Riot Grrrl and women-focused magazines, countless new guitarists emerged, unknowingly creating unique sounds that would influence people for decades to follow. To show just how important this time was for women in music, we decided to make a list of 50 women whose contributions in the '90s still resonates with us today (in no particular order).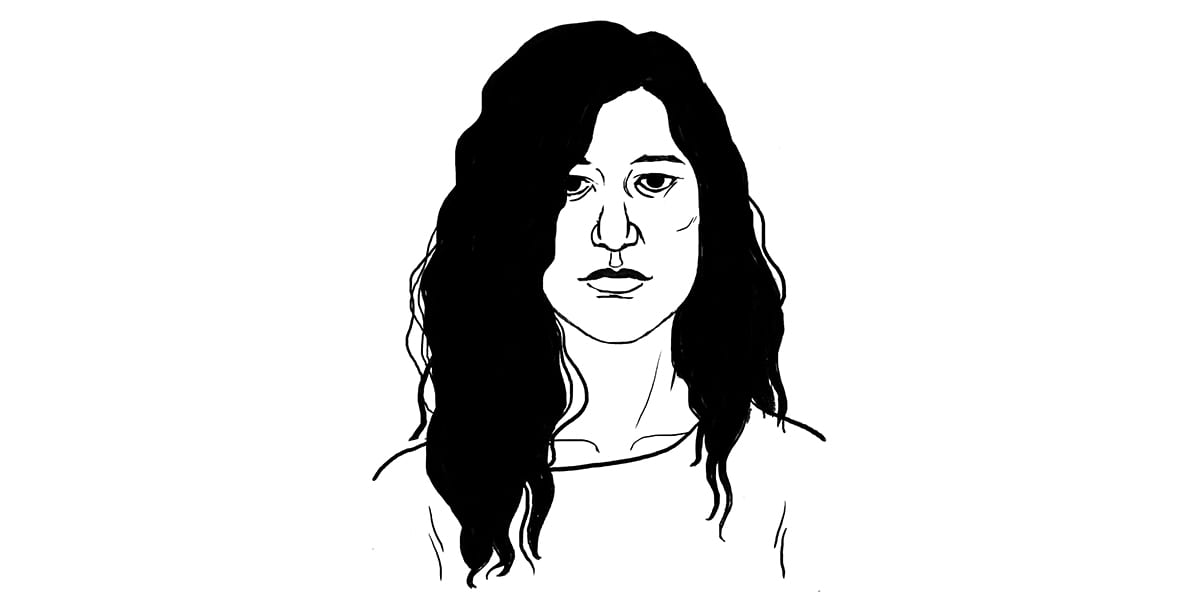 LESLIE MAH
Along with vocalist Lynn Breedlove, queercore and hardcore punk pioneer Leslie Mah was one of the founding members of seminal queercore band Tribe 8. Her aggressive guitar playing in the group demonstrated innovative use of lead guitar riffs combined with the speed and heaviness of hardcore punk rhythm guitar.
Recommended listening: Fist City (1995)
KAT BJELLAND
Kat Bjelland's guitar sound helped define what would eventually become the sound of Riot Grrrl, influencing such bands as Bikini Kill, Bratmobile, and 7 Year Bitch. Her fearless playing was a driving force in her band Babes in Toyland, ensuring her a place among 1990s punk legends.
Recommended listening: Fontanelle (1992)
CHRISTINA BILLOTTE
Christina Billotte's work with Slant 6 expertly combined hardcore punk riffs with pop-punk tone energy. Her later playing with Quix*o*tic reflects elements of early rock and roll with a good measure of stylistic influence from punk and goth, creating a distinctive minimalistic sound. Billotte's flexibility as a guitarist permitted her to experiment with a variety of sounds in alternative rock and made her one of the best guitarists in the genre.
Recommended listening: Night for Day (1999), Quix*o*tic; Soda Pop * Rip Off (1994), Slant 6
DONITA SPARKS
Donita Sparks played with L7, where her heavy guitar sound had a strong influence on grunge and Riot Grrrl. Her hard-hitting riffs and forceful rhythm playing helped make L7 a particularly memorable group. In addition to her work with L7, Sparks collaborated with the Feminist Majority Foundation to create Rock for Choice, a concert series benefiting pro-choice organizations.
Recommended listening: Smell the Magic (1990)
CARRIE BROWNSTEIN
Carrie Brownstein is widely recognized as a pioneer in Riot Grrrl because of her involvement with Excuse 17 and Sleater-Kinney. Her minimalistic lead guitar sound in Sleater-Kinney is made even more distinct by tuning in D flat, an innovation that makes up for the band's lack of a bassist and became one of its stylistic signatures.
Recommended listening: Dig Me Out (1997)
YOSHIKO "YAMA" YAMAGUCHI
Yoshiko Yamaguchi is the talented bassist from the legendary cult all-girl Japanese band, The 5.6.7.8's. Heavily influenced by '60s girl groups and surf rock, the stylish and energetic band was known in Japan's under-ground garage-rock scene to cover songs they loved by deconstructing rock and roll into punk with the use of distortion, noise, and screaming. In 2003, The 5.6.7.8's were hand-picked to perform in the izakaya scene of Kill Bill: Vol. 1.
Recommended listening: Can't Help It (1991)
PJ HARVEY
While Polly Jean Harvey is most of-ten noted as a singer-songwriter, the eccentric English musician is also well versed in a wide and varying range of instruments from the saxophone to the autoharp. In 1992 Rolling Stone awarded her Best New Artist and Best Singer Songwriter, just four years after her professional career began.
Recommended listening: To Bring You My Love (1995)
KIM DEAL
The self-effacing Kim Deal is an unstoppable musical force and may be mostly remembered as the bass player from the Pixies, but the guitar was her first love. Deal formed The Breed-ers with her identical twin, Kelley, when the pair were young teenag-ers in Dayton, Ohio. Deal wrote hundreds of songs before releasing quintessential '90s album Last Splash, which features the band's biggest hit, "Cannonball".
Recommended listening: Last Splash (1993)
KIM GORDON
Producer, director, and visual artist extraordinaire, Kim Gordon is a fore-runner who pushed the envelope in the post-punk/no wave scene. Instead of getting shoved behind a front man, Gordon was up front and center, playing bass and trading lead vocals with Thurston Moore. She influenced countless aspiring and established musicians, including Bikini Kill's Kathleen Hanna.
Recommended listening: Goo (1990)
DEBBIE GOOGE
My Bloody Valentine's Debbie Googe played the bass as if every time was her last. Playing with arguably the best shoegaze band with the fewest releases, she helped to shape and influence the perception of the genre. Though she did not appear on the 1991 album Loveless, she brought the songs to life with her raucous bass playing at the band's live shows.
Recommended listening: Loveless (1991)
KATHI WILCOX
Kathi Wilcox played bass in seminal feminist punk band Bikini Kill, hailing from Olympia, Washington. While she might not have known it at the time, Wilcox and the rest of the band were founders of the Riot Grrrl movement, and inspired creative and expressive freedom in generations to come. You can find her playing bass today alongside Bikini Kill cofounder Kathleen Hanna in The Julie Ruin.
Recommended listening: Yeah Yeah Yeah Yeah (1993)
KAZU MAKINO
When Kazu Makino met her future Blonde Redhead bandmates at a restaurant in New York City, they never expected they would become one of the archetypal noise-rock bands of the of '90s. Makino, who has discussed her battles with stage fright, plays guitar and sings in the band, which has made innovative and ornate atmospheric music for more than twenty years.
Recommended listening: La Mia Vita Violenta (1995)
CORIN TUCKER
Corin Tucker may be one of the most recognizable faces—and voices—of the late-'90s Pacific Northwest music scene, playing mostly rhythm guitar to complement Carrie Brownstein's angular lead lines in pioneering feminist punk band Sleater-Kinney. Tucker previously played in Heavens to Betsy and currently plays in The Corin Tucker Band.
Recommended listening: Sleater-Kinney (1995)
NINA GORDON
Veruca Salt guitarist and vocalist Nina Gordon met her bandmate Lou-ise Post in 1993 in Chicago. Together, their breed of alternative rock took the airwaves and MTV by storm, and over the next few years, they toured with Hole, Live, and PJ Harvey. Ver-uca Salt may have peaked early, but their sound is so quintessentially '90s that it will always be classic.
Recommended listening: American Thighs (1994)
KRISTEN PFAFF
Kristen Pfaff was asked to join Hole after touring on the West Coast with her Minneapolis-based band, Janitor Joe. After initially turning down the offer, she moved to Seattle in 1993 to work on Hole's second album, which reached platinum status within one year of its release. Pfaff was a vital part of Hole's continuous growth and saga, and will be remembered as a prolific bassist.
Recommended listening: Live Through This (1994)
LIZ PHAIR
Before Liz Phair released Exile in Guyville, one of the most beloved girl-power records of the 1990s, she recorded the now-infamous Girly Sound tapes on a four-track in her bedroom. In stark contrast to Phair's later work, 1991's Girly Sound record-ings are intimate, stripped down, and soul bearing: just a girl, her guitar, and her words.
Recommended listening: Exile in Guyville (1993)
MARY TIMONY
Formed in Boston and signed to Matador Records, Mary Timony's band Helium effortlessly combined new wave, punk, slide guitar technique, and samples of recorded explosions into cohesive epics. Timony's technically adept playing and magnetic vocals demonstrated mastery as both a lead singer and guitarist.
Recommended listening: The Magic City (1997)
NOTHEMBI MKHWEBANE
Considered the Queen of Ndebele (a language spoken by 1.6 million people in South Africa) music, and a national icon, Nothembi Mkhwebane is widely considered to have brought the Ndebele language to the world stage. A prolific multi-instrumentalist, Mkhwebane composes on guitar and traditional instruments, and her songs often feature uplifting hand-claps, intricate guitar riffs, and music shakers.
Recommended listening: Zimani Balibalele (1998)
TU NOKWE
Hailing from South Africa, Tu Nokwe taught herself to play the guitar as a young woman. She eventually landed a spot at the Manhattan School of Music and went on to perform around the world. Nokwe's work has detectable funk and pop influences, but her adept guitar playing and soprano voice create a style that is uniquely her own.
Recommended listening: African Child (1999)
SEAN YSEULT
Sean Yseult is best known for her work in heavy metal band White Zombie. Although hardly ever given credit for being a founding member, Yseult spent 11 years as the band's bass player and in 2010 released her own book of stories titled I'm in the Band: Backstage Notes from the Chick in White Zombie.
Recommended listening: Astro-Creep: 2000 (1995)
RADIO SLOAN
Radio Sloan helped redefine two-piece bands with her angular yet heavy distorted guitar parts in Olympia queercore band The Need. Sloan has worked with bands such as Peaches and Le Tigre and now focuses on instrument gear repair in Vancouver, Washington.
Recommended listening: The Need (1997)
NAOKO YAMANO
Naoko Yamano plays a perfect blend of DIY rock and punk riffs, juxtaposed with sugary lyrics. As the only original member left in Shonen Knife, Yamano helped bring Japanese underground music to an international level during the band's 30-year existence.
Recommended listening: 712 (1991)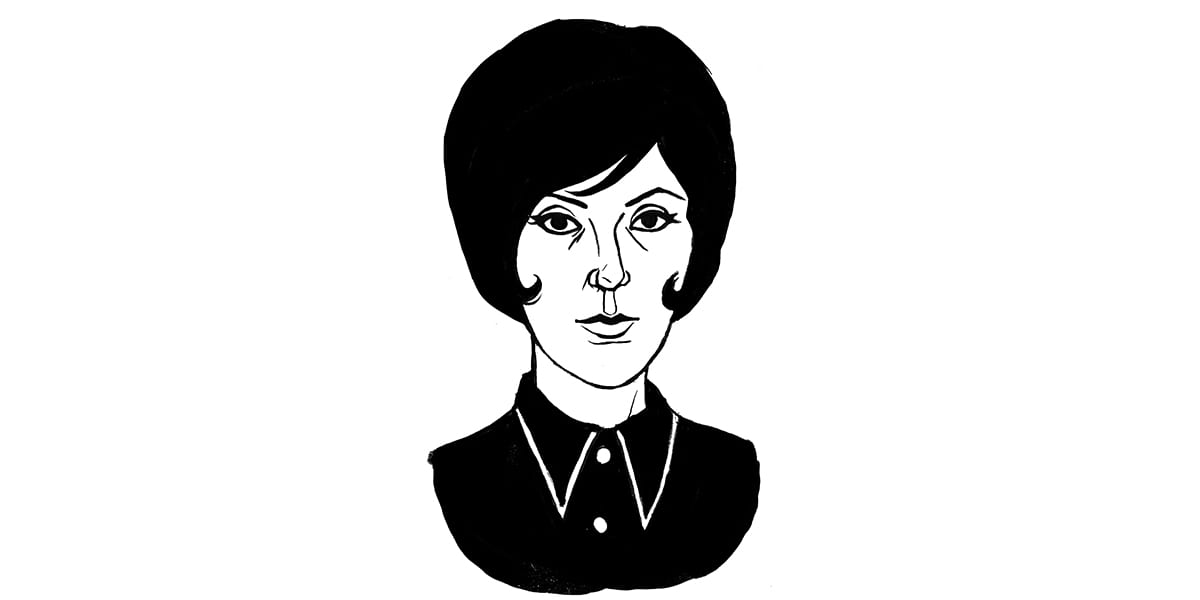 MICHELLE MAE
Michelle Mae began her career in Olympia, Washington, as the second bass player in The Frumpies before moving to Washington, DC, to start The Make-Up. Mae combines punk with soul and funk to create her own style that helped define The Make-Up's signature sound.
Recommended listening: I Want Some (1999)
COURTNEY LOVE
A living Rorschach test, discussions about Courtney Love, the woman, frequently neglect to include Love the musician. Throughout her work, Love fearlessly addresses sexual violence, elitism, the perils of fame, and child abuse in unforgettably listenable packages. Distorted power chords, pop chord progressions, and glossy 12-string guitar work are frequently used tools in her band Hole's arsenal. In recognition of Love's artistry, Fender's Squire label released a sig-nature guitar designed by Love called the Venus in 1997.
Recommended listening: Pretty on the Inside (1991)
KELLEY DEAL
Even though Kelley Deal, Kim Deal's twin sister, barely knew how to play guitar when she first joined The Breeders, she played lead on their critically acclaimed 1993 release, Last Splash. In 1995, she formed The Kelley Deal 6000 and released two albums as a solo artist.
Recommended listening: Go to the Sugar Altar (1995)
25 more guitarists who helped define sounds from the '90s:
MELISSA AUF DER MAUR The Smashing Pumpkins, Hole
TANYA DONELLY Belly, The Breeders, Throwing Muses
MESHELL NDEGEOCELLO
MAUREEN HEMAN Babes In Toyland
SUZI GARDNER L7
ERIN SMITH Bratmobile
DONNA DRESCH Team Dresch
JOHNETTE NAPOLITANO Concrete Blonde
MAGGIE VAIL Bangs
GAIL GREENWOOD Belley, L7
KIM SHATTUCK The Muffs
ELKA ZOLOT The Trashwomen
MARY RAMIREZ The Detroit Cobras
DEBBIE SMITH Curve, Echobelly
TRACY CHAPMAN
EMILY'S SASSY LIME (rotating guitarists)
KIM WARNICK The Fastbacks
HOLLY GOLIGHTLY Thee Headcoats
TARA MCLEOD Kittie
GRACIELA FOLGUERAS Las Brujas
LARISSA STRICKLAND Laughing Hyenas
JODY BLEYLE Hazel
KAIA WILSON Team Dresch
DELIA SPARROW Mambo Taxi
STEFANIE SARGENT 7 Year Bitch