Audioscopes for Aries Season 2021: A New Path Unfolding Before Us
Ever wonder how the zodiac relates to your sound? Read our Audioscopes for Aries Season 2021 to find out what the universe has to say about you this month.
---
---
Aries season initiates the new path that is unfolding before us: the end of an era and the invitation to dream past what we've known for the last solar year. There is so much to let go of in order to prepare for what is yet to come—use this time, not just to hope for the changes you wish to see, but to know that they are already burgeoning.
ARIES (March 21 – April 19)
I trust the path I am creating for myself, balancing my inspiration with my commitment to others. 
It's time to renew, reinvigorate, and step into a new direction. Aries season starts with Venus moving into your first house of self on March 21st—this is the time to restore your energy and trust your decisions. With the Full Moon on March 28th, you will be challenged to recognize how those decisions affect the people you love. Mercury enters Aries soon after on April 3rd, giving you the grace of clarity in communicating your intentions. Look to the New Moon on April 11th to commit to the path you are setting before you. It's time to try something new. Take a chance on yourself. 
TAURUS (April 20 – May 20)
I take the time to notice how my health is affected by the work I'm taking on, and make adjustments when needed. 
You don't need to push yourself this hard. This is the month to take a full inventory of all the work you've done to reach this point in your journey. It's time to celebrate your accomplishments and allow yourself the space to regroup before pushing forward. The Full Moon on March 28th may bring to light some adjustments that need to be made to how you work. There is a vision behind all this effort, and you may need to reconnect with it now. When Mercury enters Aries on April 3rd, you'll have the opportunity to do just that. Treat yourself to ease. The New Moon on April 11th invites rest and repose as you prepare for that start of your season. 
Audio Challenge: How do you rest? What makes you feel the most at ease? Use this time to lean into the softer moments, to celebrate yourself and all you've done, and to think about ways you can incorporate more repose into busier times.
I invite a new perspective that may help me shift my focus from past regret to future opportunities. 
A new connection can make all the difference. It's been too long without any real sense of community, and while you may have adjusted to the daily routine, your heart may still be reeling from the losses. The Full Moon on March 28th may bring with it the burgeoning of a new opportunity to change your point of view: it hasn't all been a loss. As Mercury enters your 11th house of community and collaboration on April 3rd, those sparks of mutual appreciation may start conducting a new approach. The New Moon on April 11th is a wonderful time to switch gears and look to the future instead of the past: there are new opportunities to look forward to. 
Audio Challenge: Take note of the musical relationships and communities you're a part of—who lights your fire and who extinguishes it? Use this time to explore who you want to keep pouring energy into, and who you may want to take some space from. 
CANCER (June 21 – July 22)
I am the one who must walk this path; I am the one who can take on the responsibility. 
Fear is the natural response to entering the unknown. But fear alone cannot stop your path unless you choose to allow it. This can be a time of growth, but success can be just as frightening as loss. The Full Moon on March 28th may test the foundations of your determination to move forward: how do you build the strength to carry on? As Mercury enters Aries on April 3rd, you can seek advice should you need it, or make a connection that offers insight where there is doubt. For the New Moon on April 11th, lean in to trust with yourself and your path. This walk was made for you alone. Take it. 
Audio Challenge: Try swapping out fearful words and feelings related to your musical success. Instead of "I'm scared of…" or "I fear…" or "I can't…" try replacing those words with "I'm eager to…" or "I'm growing into…" or "I can…" and notice what happens in your mind and/or body.
 LEO (July 23 – August 22)
I let go of judgements about my own desire for change and identify viable options for exploring new terrain.
Of course it's not the best time for travel or going outdoors, but after a year of facing the same four walls, some compromise is needed. Let go of your critiques and misgivings about the driving impulse you feel in your heart—the Full Moon on March 28th is about witnessing and embracing your process instead of trying desperately to fight against it. Let it go. Find a compromise. Create space to breathe freely amongst the trees and the stars, allowing the soft floor of the Earth to embrace the flow. By the New Moon on April 11th, you can rejoice in the movement that Aries energy allows: make sure to make time for exploration moving forward. The tide is shifting. 
Audio Challenge: Make a list of areas within your music and practice that may need more exploration. Does your tone need refinement? Does nature embolden your writing? Does listening to new music incite new ideas? Go out and explore what your heart is drawn to.
VIRGO (August 23 – September 22)
I choose to release the knot in the pit of my belly by letting go of the resentments I hold for past transgressions.
Aries season is cleansing season: in the fire of the spring equinox we can release the emotional toil of what has transpired before so that we can invite what is yet to come. There is a great opportunity for shedding now, especially as Venus moves into your eighth house of transformation on March 21st. With loving respect for the health of your heart, you can clean up the vestiges of past trials and tribulations. It's a new year, and the Full Moon on March 28th can bring with it a renewed sense of stability and grounding. Use this footing to initiate a new phase of expression: the New Moon on April 11th is the time to let go of the past in order to invite the future that is already emerging. 
Audio Challenge: What is holding you back from transformation? What past parts of your musical self can you shed to make room for the new and energizing future? 
LIBRA (September 23 – October 22)
This last year was a necessary process of aligning my actions with my values and identifying the quality of connections I need to support that work. 
As Aries season begins, so too does the opportunity to reconnect. It's time to move with intention as Venus moves into Aries on March 21st. What you offer is what you value and receive, so make sure you're clear with what you're bringing to the table. The Full Moon on March 28th empowers your sense of strength and commitment to the path you've chosen during this quarantine, or the need to delineate it now as opportunities start to open up. Aries energy is swift, and you'll find yourself moved into vibrant new social spaces by the New Moon on April 11th. Pay attention to who peaks your interest now—there is an opportunity to rekindle a connection.
Audio Challenge: Reconnect with those who support your work (and vice versa) who you've maybe lost touch with during the pandemic. Show up for them in ways you'd like to be shown up for.
SCORPIO (October 23 – November 21)
I can always try and do better, but I can always try and be better to myself by accepting the process.
You are not a project to be set and done in one sitting. This communion with your spirit is a journey that will lead you down ever deepening paths of awareness, asking you at each step to recognize the reflection that gleams back. Don't fret. Let the ease of trust wash over frayed nerves as Venus enters your sixth house of work and health on March 21st. The Full Moon that follows may bring insight if you take the time to listen: an invitation instead of a demand. By the time Mercury enters the scene on April 3rd, you'll know where you've been stretched too thin and need to pull back. Make a commitment to changing your commitments to others so you can spend more time listening—set it with the New Moon on April 11th. 
Audio Challenge: Take time this month to connect with your inner world. Meditation, breathwork, long walks in nature… do what grounds you with your spirit, and listen to the messages you receive from within.
SAGITTARIUS (November 22 – December 21)
My expansive horizons are not only created by the power of my mind but also by the capacity of my environment to support me as I travel.
Don't hold yourself harshly for a lack of production. Remember the time we're in and how much work you've done to sit with the changes. As the planets roll into your fifth house of romantic passions and creative explorations, you may be feeling the surge of energy pulsing through your heart space, ready to expand. The Full Moon on March 28th will illuminate the areas where you feel ready to grow into—make a commitment to building that practice with the New Moon on April 11th. We are entering a new energetic space, and with it comes the opportunity for you to reignite your passion.
Audio Challenge: What areas of your music are you looking to grow into further? Begin to create a plan by making a list of who and what you may need to support you in building a committed practice to this growth. 
CAPRICORN (December 22 – January 19)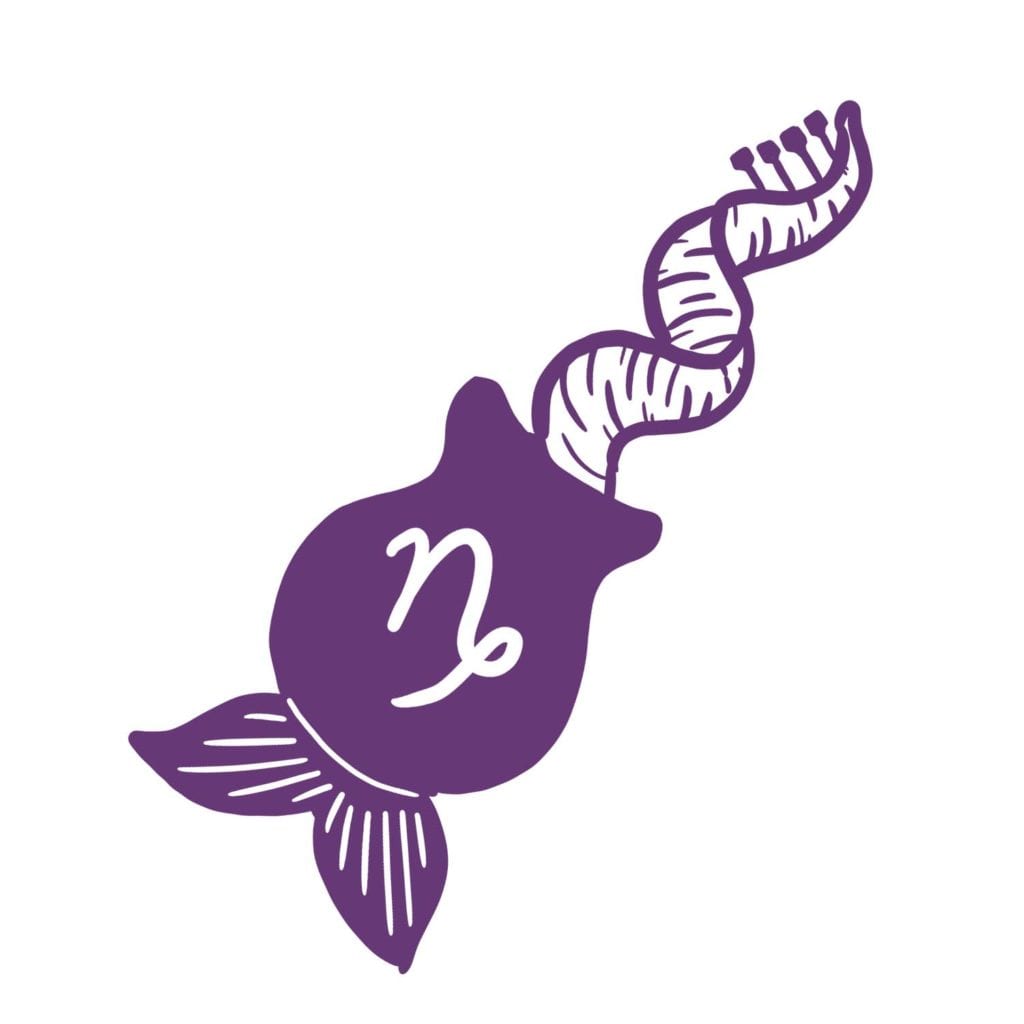 As my opportunities expand before me, so too must my foundation shift in order to accommodate the changes. 
It's time to bring some of that beauty and joy that you're creating in the world back to the home and heart of your internal world. When Venus moves into Aries on March 21st, big changes may arrive in your connection to ancestry. Invite cherished connections back into your space, whether it's through Zoom screens or meetings at the park, dreamtime or conversations in the dark. You deserve to celebrate the advancements that the Full Moon on March 28th brings with those you love and who have guided your path. By the New Moon on April 11th, set an altar for the ancestors you choose to call upon and thank for this new development on your journey. You did not arrive here alone.
Audio Challenge: Who has been an integral part of your musical foundation? What ancestors have you looked to for guidance? Reach out to your living connections, offer gratitude to those no longer walking this earth, and dig deeper into your ancestral musical history to see what you find. 
AQUARIUS (January 20 – February 18)
I choose to identify the ways in which I have grown despite the challenges I have faced, reinforcing my capacity to continue this journey. 
It hasn't all been challenge and strife and compromise. Even as the world went small, there were ways in which you were able to open up bigger and wider and more vulnerable than before. Now as Aries season arrives and the world begins to open up, it's important to center how much you've grown instead of how much you've left behind. Look to the Full Moon on March 28th to offer a reflection of how far you've come from where you were before. Integrate that insight as Mercury enters Aries on April 3rd and choose to continue to develop these new talents. With the New Moon as your guide on April 11th, remember that your state of mind is a much bigger influence on how much you can build than the current circumstances are. 
Audio Challenge: Take inventory of how you've grown during the last year. How can you continue to develop these new growths, as well as integrate them into your music practice, moving forward?
PISCES (February 19 – March 20)
My capacity to ask for what I need is directly related to my ability to adequately value my worth. 
Aries season means abundance season for Pisces. As Venus moves into Aries on March 21st, you have the capacity to call in what you need, or treat yourself with your come ups. With the Full Moon on March 28th, you may see more support come through someone in your circle. Accept the offering, and manifest more through the expression of gratitude, especially after Mercury moves into Aries on April 3rd. With so many planets in your second house of value, you're bound to see an increase in your personal resources as long as you keep more in your pocket than you let slip through. Take the New Moon on April 11th to center your personal worth—you deserve a glow up, and right now, the stars are aligned to manifest it. 
Audio Challenge: Practice saying yes to yourself. Acknowledge what you need, what you offer, and what you value in yourself. Write it down in a book, make a mental note, chant it outloud.