Behind the Scenes Series: Afra Khan
---
---
Welcome to the She Shreds Behind the Scenes Monthly Series. Each month we interview women behind the scenes in the guitar and music industry.
How does a Saudi-based dentistry student go from cramming for dental medicine exams to DJing for international crowds throughout the globe, producing and writing numerous songs for herself and clients, starting a record label, and writing a self-help book?
For Afra Khan, aka ANAKHEMIA, the pivotal moment to switch careers occurred while watching Tiesto in concert on television. Still occupied with her third year coursework in dentistry, Khan was nevertheless struck by a very clear vision that she should pursue DJing. Upon graduating, she spent her days working at a hospital. At night, she wrote about music and art for the English-language publication Arab News, and later started her own online magazine that covered electronic music. Through this work, Khan interviewed heavyweights like Tiesto and Paul Oakenfold, learning about their process and approach. Informed by these experiences, she slowly entered the DJ space.
Self-taught, Khan has since released numerous tracks and played gigs in the Middle East, Asia, and Ibiza. In August 2015, her debut demo, "The Prophecy," peaked in the Top 10 of the Casablanca Records (owned by the Universal Music Group) demo contest. She is currently part of the VISIBILITY exhibit at Philharmonie de Paris, a major music complex that looks at the history of electronic music from the '60s through today.
Grounded by a vision to inspire dialogue through musical storytelling, She Shreds happily sat down with Khan, who currently resides in Jeddah, Saudi Arabia's second largest city, to hear her own epic narrative.
What does a typical day look like for you? How much of your day is spent focusing on producing, DJing, and managing your career?
What's constant is music. I try to spend at least an hour of the day working on music sessions at my home studio apart from clients' music projects. However, it's really dictated by the project of the hour. For instance, I just finished writing a self-help book for young women and girls called Girl Alchemy, and I'm laying the groundwork for my music label AZOT.
Could you tell our readers about your background?
Two words: rich and complex. I come from a mixed heritage, so I totally feel closer to the idea of being a third culture kid, and I don't identify with one thing in particular. Academically, I graduated as a dentist and moved into music. I'm like a Gemini riding waves on a surfboard—fluid. It's what I feel like inwardly.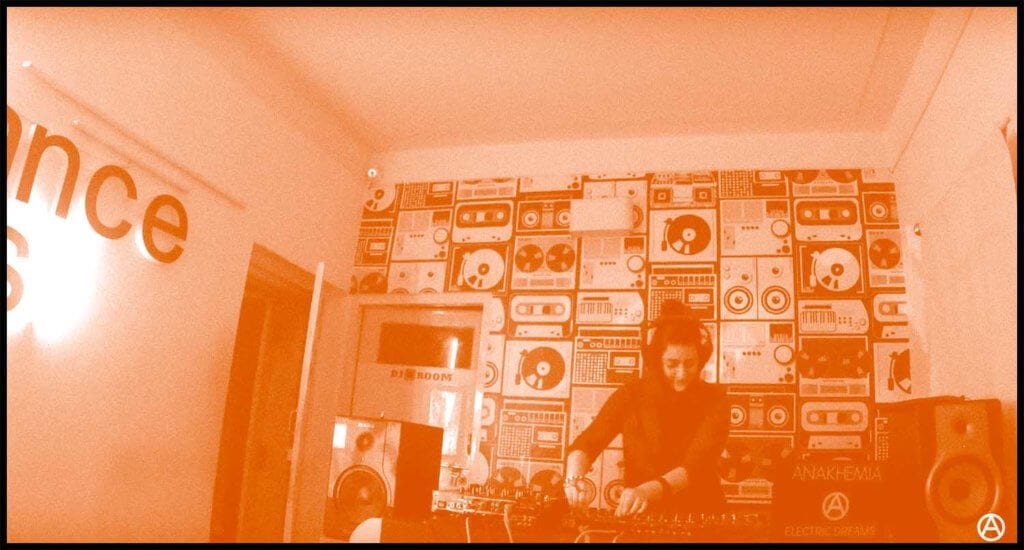 How did you decide to break into the music industry? What's kept you producing and DJing?
Music has been a very influential part of my life. My mum was a total music fan growing up. Since childhood, I've always been involved in creative work one way or another. I was doing theatre since age 10, then picked up the drums in my teenage years, but I couldn't see any of it as a career because I didn't know how.
The first time I was truly awed by a DJ was after watching Tiesto in Concert at Gelredome on TV with my mum. I was still in school and preparing for exams; my mum and I still joke about it. But I think it was actually in my third year studying dental medicine when I was struck by a very clear vision of pursuing DJing. I went to a rave with my friends just to babysit them and ended up being totally blown away by the DJ playing a straight 8-hour set. It was just mad how he was able to control the emotions of so many people in front of him, moving their spirits with literally his fingers, just like a magician. You could almost touch the feeling of the music.
What do you enjoy most about your work, and what's surprising about it?
I love that music allows me to extend and exercise my creative spectrum. If you check my Instagram account, you will notice that visuals are a huge part of my music scores. For me, a visual story or imagery is as important as the music, and I like them both to work in tandem.
What's surprising is that my work has allowed me to marry my childhood interests of music, art, emoting, and storytelling—like when I get to create a video for my music scores or work on ad collaborations on Instagram. Music has brought all of those loves together into a beautifully woven basket of sensations.
How do you think about your work? Are there general principles you keep in mind prior to every project? Or are there some projects where everything is negotiable?
Everything is negotiable until it's not. For me, I don't ever want to do music for the sake of doing music, you know? Everything has to serve a purpose or it's a waste of everybody's time and energy. I want to only do work that creates a moment of transformation in a person's psyche when they experience it.
What do you enjoy doing the most?
I can watch movies all day long. Is that a boring person activity? I think so, no?
Growing up, I used to be into reading a lot, but now I've kind of lost the patience for it. I love physical books and they actually calm me, but reading on a digital device for a long time just gives me anxiety.
What piece of work are you most proud of?
I would say my debut single, "The Prophecy." It will always have a really special place in my heart.
What are your thoughts on current approaches to production? How has the widespread availability of software and home recording equipment changed things for you?
It's bonkers to be alive as a music producer at this time in world history. I'm looking forward to what's to come in music technology. Imagine telepathic production? It can happen. We know a lot of stuff in the music production process is moving towards AI based algorithms, and although it's exciting and has room to evolve and assist in creating a wholesome music experience, having humans as master controllers of the end product makes it that much more richer. A human's personal predilections makes everything quite unpredictable, and that aspect lends an air of mystery to the artistic experience.
But what's important is asking how are we going to use this easily available music technology to benefit each other? I've been able to reach people in various parts of the globe who resonate with my personal expression in music just because of the readily available music softwares and resources that have allowed me to create and share almost instantly with them. And for this, I'm grateful to be a part of this technological generation.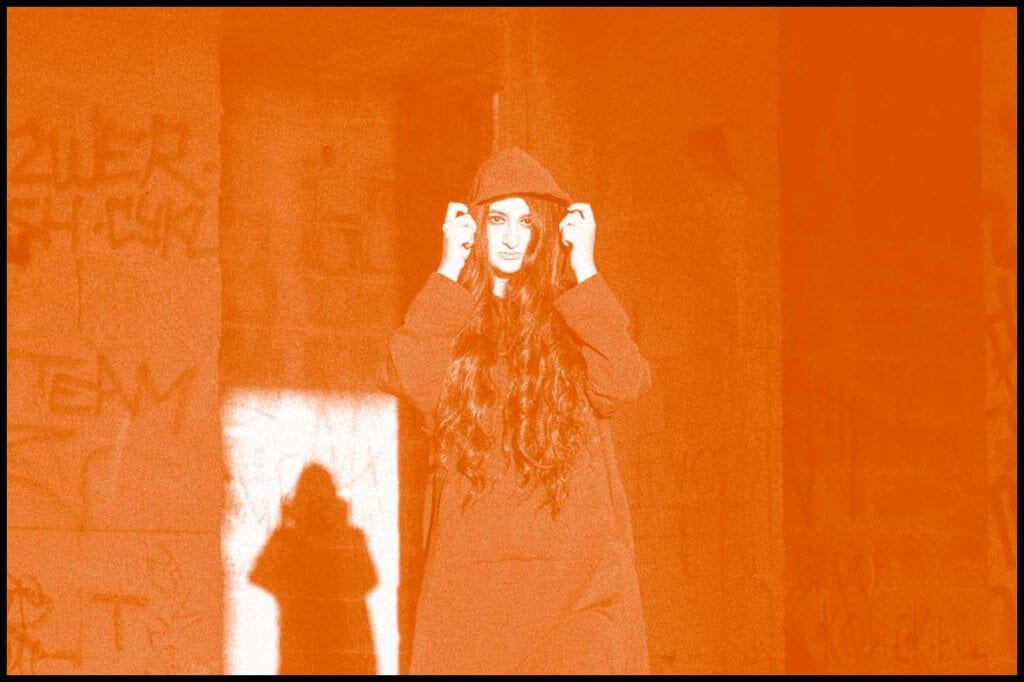 Are there any resources you would recommend to our readers who would want to break into production?
I personally started out learning on my own, experimenting with all the buttons and knobs inside the box. That gave me a lot of confidence and the ability to rely on myself. But of course, you reach a point where you really want to add finesse to your skill set and that necessitates learning under those who can actually help you evolve. I learned a lot about certain aspects of mixing from Josh Carney who runs "MusicTechHelpGuy" on YouTube, and Mitchel Pigsley's videos for specific technical stuff.
Can you tell us about some of your favorite gigs?
My favorite gig so far is still my very first proper gig, which was at The Tao Terraces in India. It started to rain and people just got that much more into the vibe. The energy on the floor was so special. It was all about the force of nature, the spirit of the dancers, and the magic of music.
Do you ever work with other artists or producers?
Of course! Last December, I did this remix—"Check Out"—for a very talented friend and veteran producer, Nicola Zanni. He's based in Italy and has really cool records out with some very celebrated labels. I only did it because his original was so hot for me that I was happy to be a part of the vibe when he asked. What's important for me in terms of collaborations now is that I have to feel like we're on the same wavelength on various levels, adding value and uplifting each other's vision.
Could you tell us about the music scene in Jeddah?
It's a great time to see entertainment and music being supported so openly, as never seen before in Saudi Arabia, and at supersonic speed. It's quite something. But the support of diversity in the scene still needs voice, un-bias, and maturity, both from a media and grassroots perspective. We're at the cusp of a new world, and I want to make sure I'm visible and vocal about important transformations that need to occur in our time.

For more information on Afra Khan, be sure to visit her website, Instagram, and YouTube.