Video Premiere: Erin Anne Explores Queer Identity Through Costume in "Tough Love"
---
---
Erin Anne signs to Carpark Records and re-releases her debut album, Tough Love. Watch the video premiere for the title track below!
Erin Anne has been a long time coming. Earlier this year, the LA-based songwriter and guitarist self-released her debut album, Tough Love, which flew quietly under the radar. However, the mosaic of soft acoustic ballads, new-wave influenced love songs, queer narratives, energetic pop, and uncontrollable guitar work was meant for much more.
Carpark Records has announced their signing of Erin Anne, as well as a digital reissue of Tough Love, out today. She Shreds is psyched to premiere the title track video from Erin Anne's debut album. Watch below!
Directed by Madeleine Peters, the video shows Erin Anne rotating through different costumes and characters—a statement on exploring identity and the fluidity of coming into oneself:
"I had just read (with great delight) Jia Tolentino's Trick Mirror: Reflections on Self-Delusion. She says in her introduction, 'These are the prisms through which I have come to know myself. In this book, I tried to undo their acts of refraction. I wanted to see the way I would see in a mirror. It's possible I painted an elaborate mural instead.' I think that the "Tough Love" video achieves something quite similar. It was also a great excuse to walk down Lincoln Blvd at peak rush hour and wink at people while wearing a huge coat. In that moment, I was but a Simple Man on his way to work; and it was the most hilariously confident I've felt in a while."
With the help of co-producer Alex Rogers on the re-recordings, Erin Anne reimagined all ten songs on Tough Love for Carpark, playing every instrument (besides drums) herself and showcasing her expansive musicality and rollicking guitar playing on her Mexican Telecaster.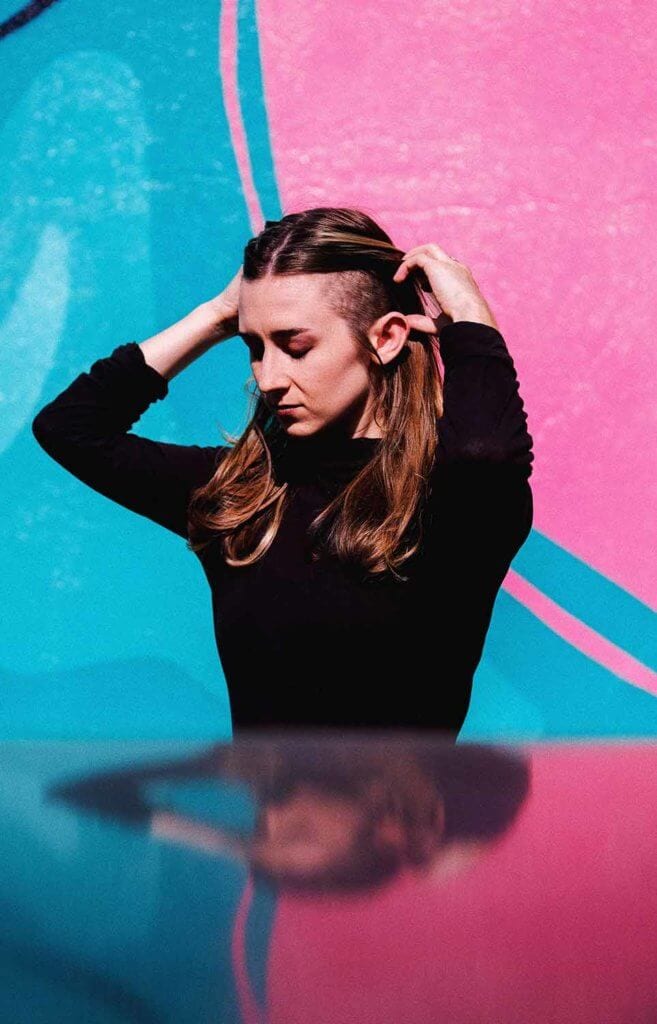 Erin Anne is also currently working on a PHD in musicology at UCLA with a focus on the interactions between electric guitars, gear, gender, and bodies, and an investment in adding invisible faces to rock music narratives: "What I'm trying to do is to get academics to care about why it is important and remarkable that the 'best rock music today' is coming from those who, out of necessity, had to come into their guitar playing and songwriting through independent pathways."
The vinyl release of Tough Love is slated for December.